Welcome to our website
The Masters Gymnasts Club, in cooperation with Gym Masters Gymnasts Club, offers high performance coaching in trampoline gymnastics and acrobatic gymnastics as a sport and health program in Ekurhuleni for youngsters from different backgrounds. In addition to coaching, the head coaches, Dmitry and Alexander Demianenko, are experienced judges in the trampoline and acrobatic gymnastic disciplines. Would you like to know more about your coaches, please
Plus Optix
Visual care for children from as young as 6 months old

Spa Serene a full service spa?with sauna couples massage room and full list of beauty treatments including lazer and holistic thai massages suit any needs…
Follow us on Facebook and Instagram @spaserene
80?Langerman Dr, Kensington, Johannesburg.
011 6153416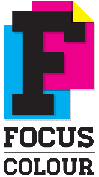 Tel: 011 026 4725         Cell: 072 469 1914
1 Willow Crescent | St Andrews | Johannesburg | 2007
Email: quote@focuscolour.co.za
#focuscolour
@focuscolour
Treatment, rehabilitation and managementand of ALL musculoskeletal conditions and injuries
personalised travel packages for honeymoons, couple & family holidays, destination weddings & other celebrations including romantic getaways
Active Aquanauts
Lessons run Monday to Saturday
Kate Jones: 074 141 9415
one free muscle balancing session offered to
each gymnast as balance and alignment are so
important to their well being
Every coach of our gym is passionate about what they do. Teaching skills is our priority, but more importantly, we teach our gymnasts life skills such as communicating with friends and coaches, respecting one another and working together as a team. Through this practice, many children become more self-confident and goal orientated. In other words The Champions in life! The change in kids has been noticed by their teachers at schools as well as by their parents.
Hard to believe? Just come and try it out. The trial lesson is free of charge.
Drop us an email for more information